Relaxation in a stylish ambience
The Villa Glanzstoff is a modern guest house in Heinsberg-Oberbruch. Freshly renovated at the beginning of 2019, it offers nine individually furnished rooms as well as a room for celebrations for various occasions. The villa is surrounded by a large park, which invites you to relax and celebrate.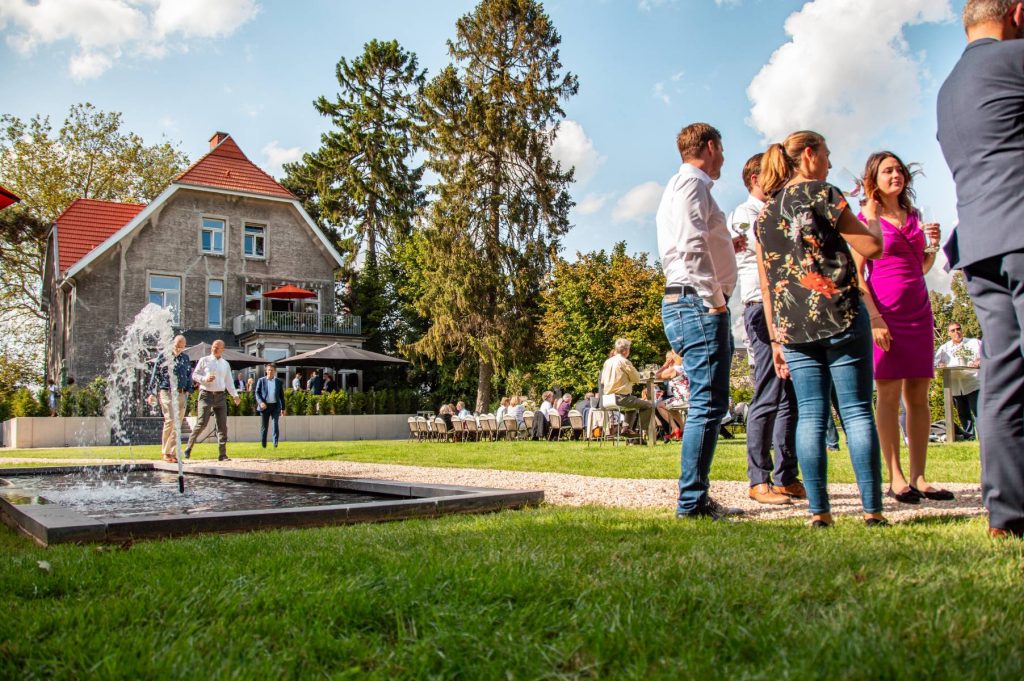 Accommodations, also for tourist purposes are possible again. According to the Corona Protection Ordinance NRW, which came into force from 20.08.2021, from an incidence of 35 compliance of the 3G rule (Convalescent, Vaccinated & Tested) is applied. The proof is to be presented by the guest in advance by mail, or on site in copy. For non-vaccinated or recovered persons, a new negative test proof must be submitted after 4 days.
E-Mail contact: info@villa-glanzstoff.de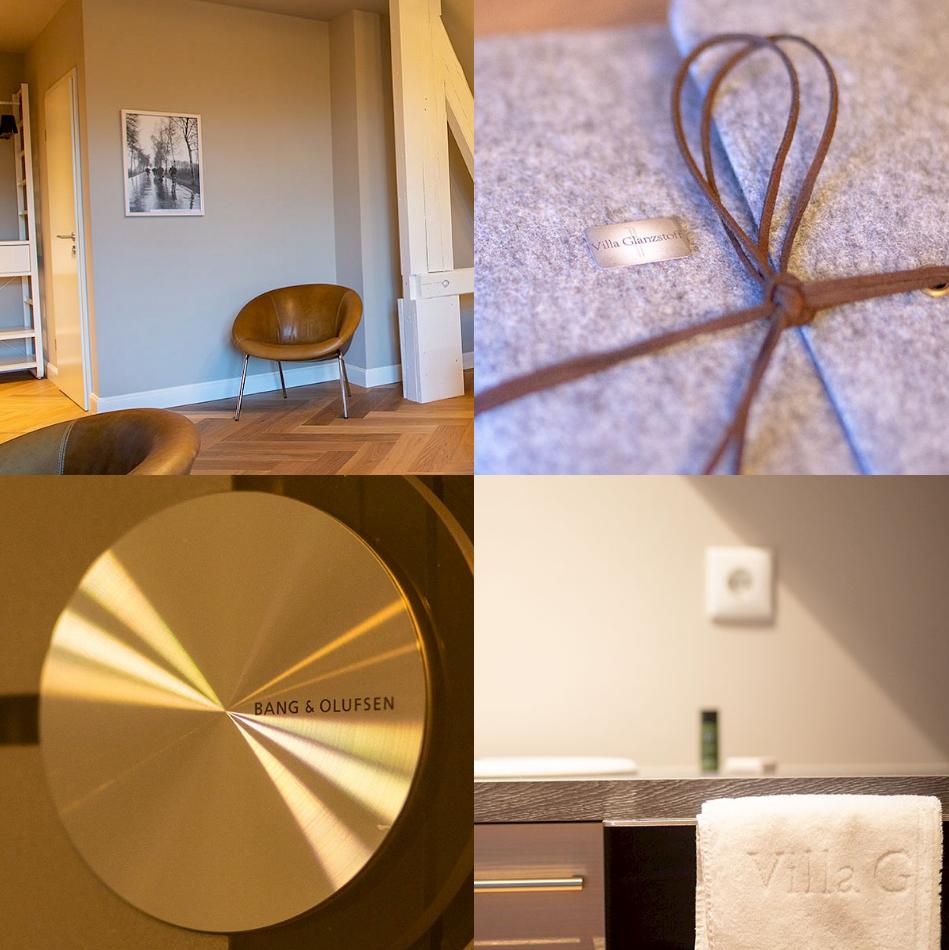 Each room is
special
In the Villa Glanzstoff all rooms are equipped to a high standard. Each room radiates its own special charm. Make yourself comfortable in our creatively furnished rooms and enjoy your stay with a glass of wine from our trustbar.
Your Event
Whether you are planning a birthday, wedding or company event, a cooking course, a festive menu or flying dinner: rent our premises for an unforgettable experience and plan a special event according to your wishes.
The Burgstuben Residenz, the old brewery house in Heinsberg and the kitchen team of OTTO GOURMET are looking forward to pampering you and your guests while celebrating at the villa. Our event team will be happy to assist you.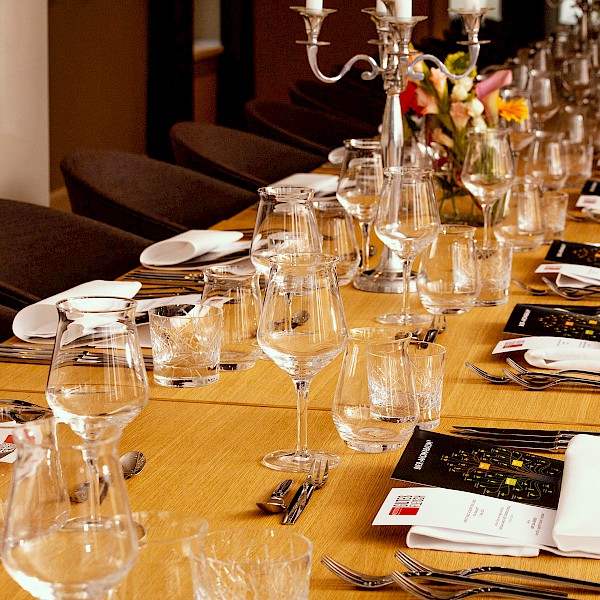 Current events
The Villa Glanzstoff regularly hosts exciting events, such as the BEEF! Meat Master Class, barbecue courses, wine tasting evenings or the OTTO GOURMET meats Caviar House & Prunier.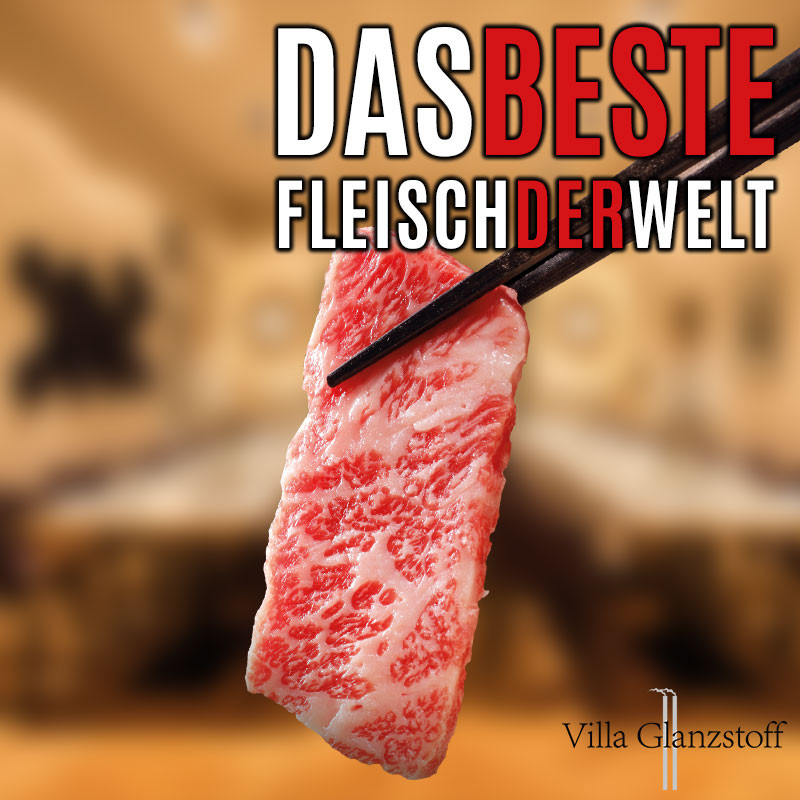 15.10.2021
18:30 Uhr – 22:30 Uhr
Worlds Best Meat
Experience an unforgettable meat experience for your taste buds. Whether aromatic ham from the Iberian pig, tender poultry from the Bresse, nutty Dry Aged Beef in various degrees of maturity from the American Angus beef or Japanese Kobe Beef – nothing is missing here that makes the heart of the connoisseur beat faster or what it has not yet met.
---
History
Today's "Villa Glanzstoff" was rebuilt in 1905 as a residential house for the first production manager of the Glanzstoffwerk in Oberbruch, Dr. Lossow. Conversion plans from the year 1926 prove the transformation into a so-called "guest house", which accommodated the visitors from the other sites of the Glanzstoff group…