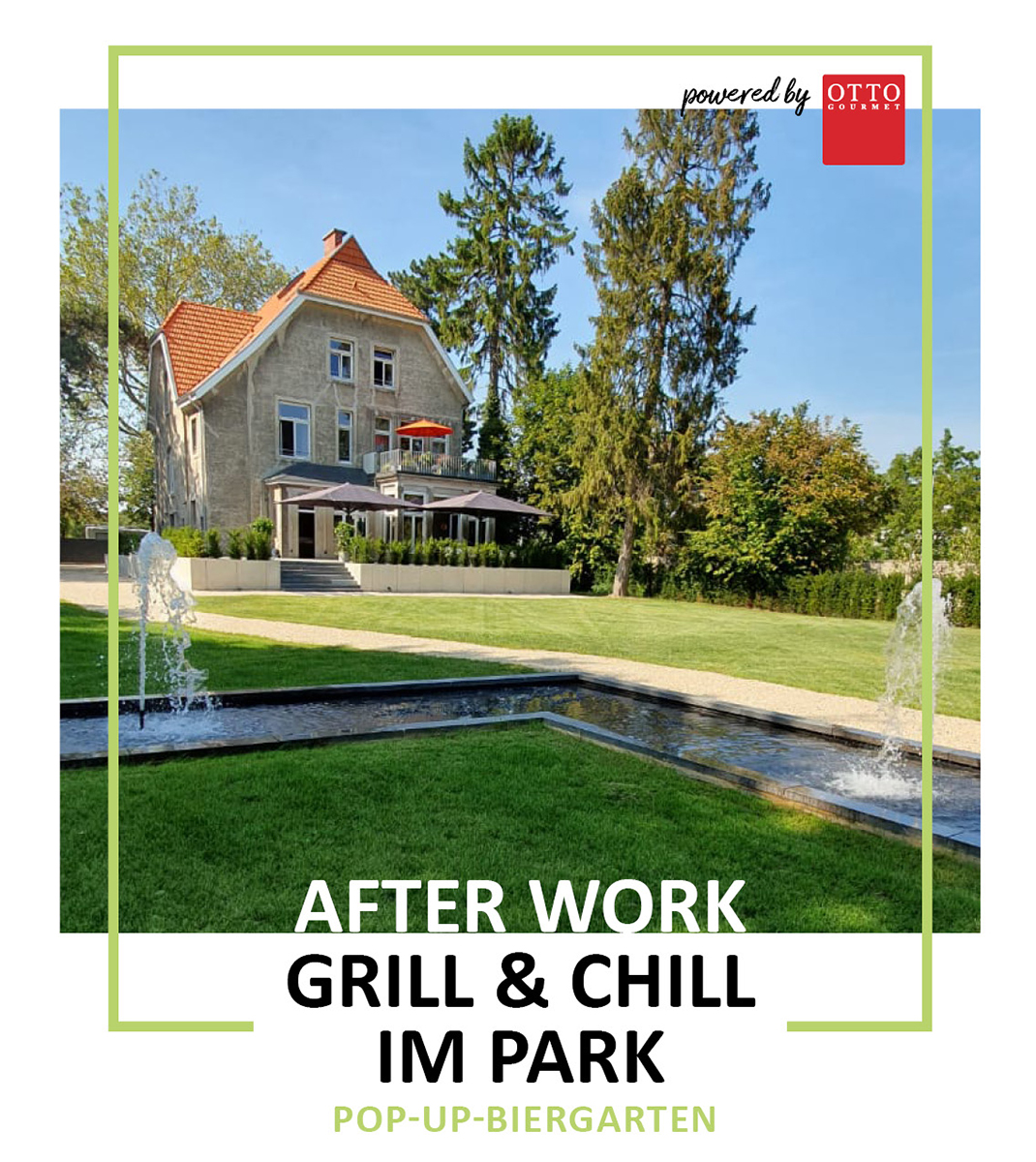 After Work BBQ & Chill
06.08.2020
17:00 Uhr - 22:00 Uhr
free of charge pay for food and drinks
Food
Reuben sandwich | Cole Slaw | Pastrami 5 €
Mini Burger Ceaser Style 5€
Chili Con Carne | Sylt Bread 4€
Country port ribs | Cole slaw 5€
Drinks
Gerolsteiner Water 0,25 l 2,50 €
Gerolsteiner Lemonade Lemon or Orange 0,25 l 2,50 €
Beer of the season 3,- €
Wine 0,1 l / 0,2 l / 0,75 l
Dreissigacker pinot noir 3,50 / 7,- € / 24,- €
Markus Schneider Blackprint 4,- / 8,- € / 29,- €
Entertainment
table tennis, table soccer ….
Parking
available next to the location…
You don't feel like cooking after work?
You still want to enjoy the nice weather outside?
You just want to go out and see something else?
We have the solution! We – the event team of OTTO-GOURMET – opens up a pop-up beer garden in the beautiful park of Villa Glanzstoff. On Thursdays, we will barbecue for you from 17 o'clock on. Find information here or on facebook!
Normally we are on the road 365 days throughout Germany as meat ambassadors. We barbecue, cook and talk shop with you and we miss that! Since Corona, we also #stayathome, but we have thought about what is possible under observance of all hygiene rules and are looking forward to the first pop-up beer garden in Heinsberg. #hsbestrong